COVID-19 & Elections View
Registration link of the upcoming A-WEB webinar on October 29
Last updated 2020-10-19
attachment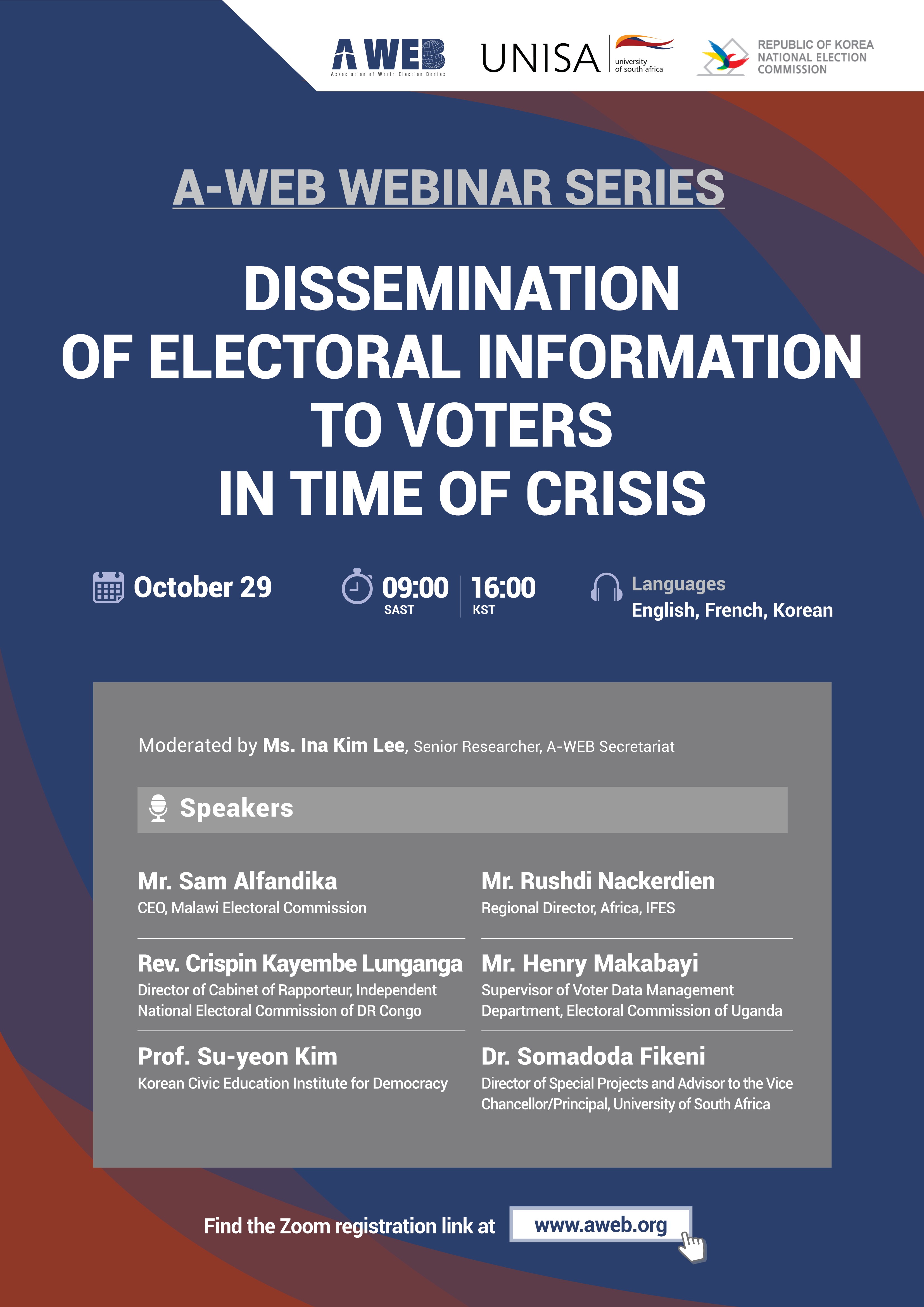 The A-WEB Secretariat is organizing a Webinar titled "Dissemination of Electoral Information to Voters in Time of Crisis" on October 29, 2020 at 09:00 (SAST) and 16:00 (KST), co-hosted with the University of South Africa (UNISA) and the National Election Commission of the Republic of Korea.
Representatives from EMBs in African countries, IFES, UNISA and KOCEI will be speakers in this webinar.
If you are interested in participating in this webinar, please register through the link below.