News View
Secretary General's Visit To New Delhi
Last updated 2020-01-31
attachment
Secretary General's Visit To New Delhi
The Secretary General of A-WEB, Mr. Jonghyun Choe and Mr. Seungyul Kim, staff member of the Secretariat visited New Delhi to attend a variety of events organised by the Election Commission of India from January 23 to 26.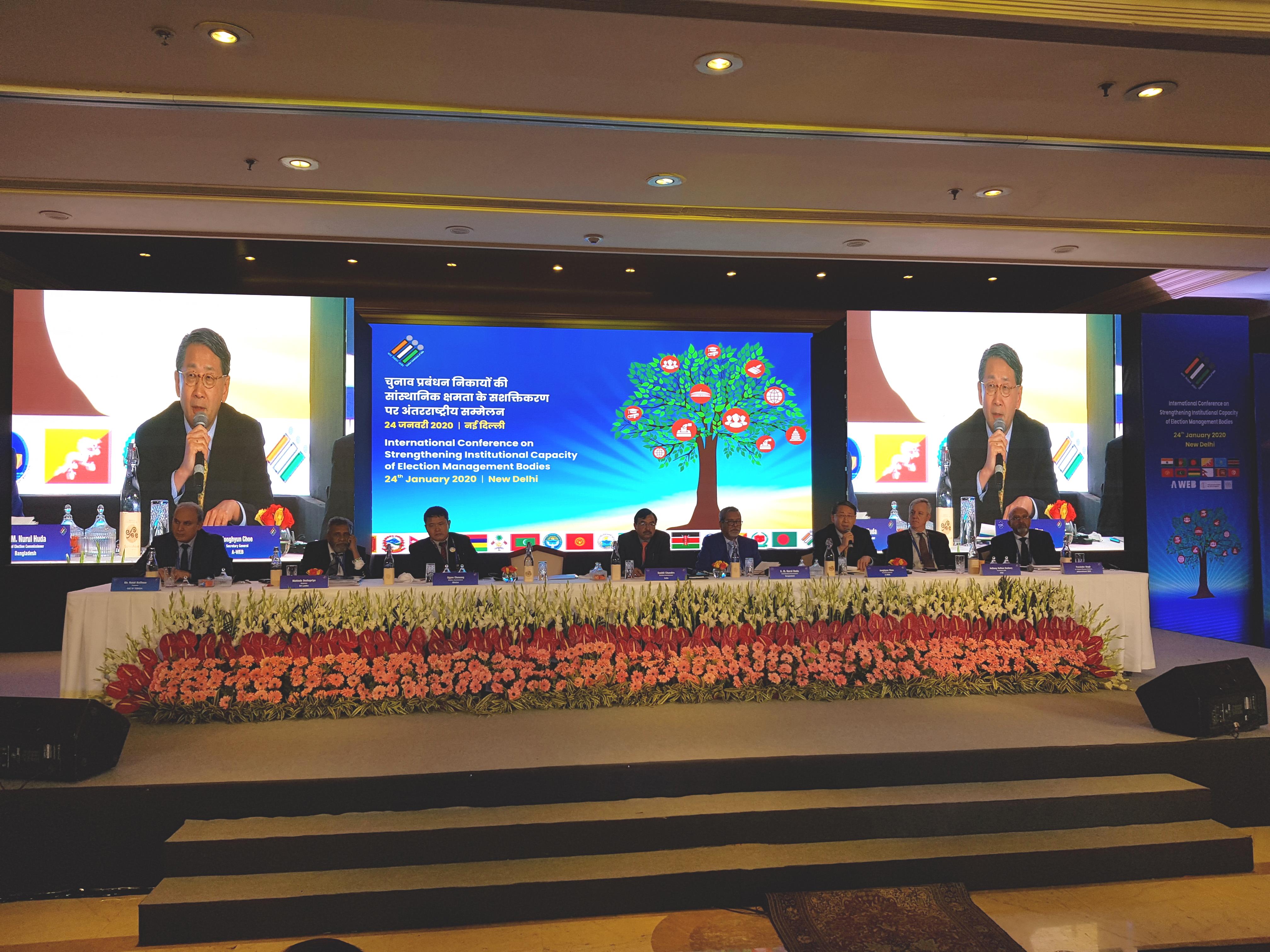 On the 23rd, the delegation had a meeting with Mr. Sunil Arora, Chief Election Commissioner of India at his official residence, and discussed ways of cooperation between the A-WEB Secretariat and the newly launched India A-WEB Center. The delegation visited the Center on the 25th and had a second meeting with the Indian counterparts.
On the 24th, the delegation observed the 10th meeting of Forum of Election Management Bodies of South Asia (FEMBoSA). On the same day, the delegation participated in the international conference on 'Strengthening Institutional Capacity' and the Secretary General, in his statement, stressed the importance of networking among EMBs through which they learn from each other and further develop their institutional capacities.
On the 23rd, the Secretary General was invited to the first annual lecture honouring Shri Sukumar Sen, the first Chief Election Commissioner of India. The lecture was delivered by Shri Pranab Mukherjee, former President of India. On the 25th the delegation attended the 10th National Voters' Day ceremony where President of India, Ram Nath Kovind was present. Finally the delegation was invited to the Republic Day parade on the 26th.